/e/ is a complete, fully "unGoogled", mobile ecosystem
We could have just focused on an OS, but apps and online services are critical components of a smartphone experience, too.
/e/ consists in a mobile operating system (OS) and carefully selected applications, together forming a privacy-enabled internal environment for mobile phones.
Combined with online services, such as a search engine, email, storage and other online tools, it creates a unique environment privacy-in privacy-out.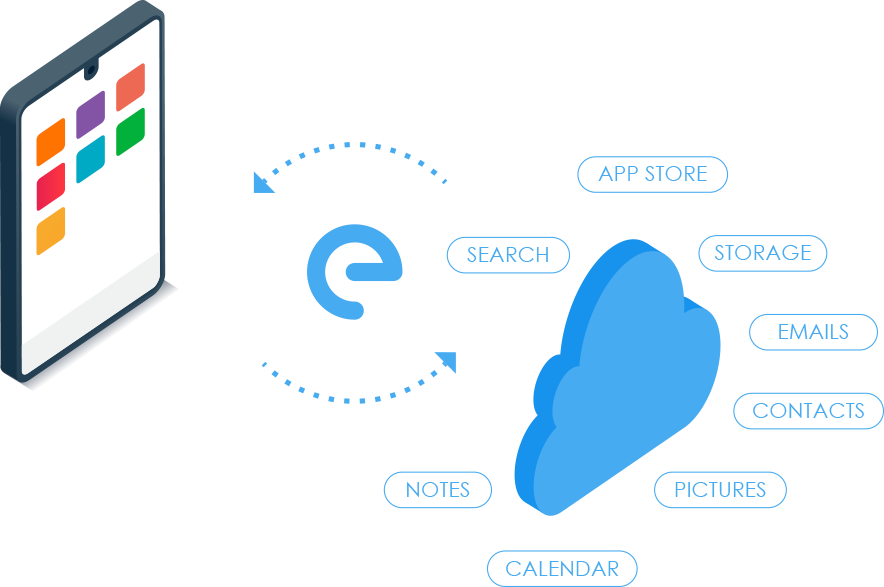 1. Our business model does not rely on selling your data to the best offering: we do not scan your data, access your data or track you hundreds times a day.
2. Because we are Open Source, our code is available for evaluation: we have nothing to hide and if you find any piece of code sending personal data, let us know, we will fix it.
3. We rely on Open Source apps, sharing similar vision and principles around personal data and user privacy.
4. /e/ is about freedom and choice: any existing Android application can be used. We go further by highlighting how many built-in trackers are hidden within each app, so you know in advance of a potential threat to your data.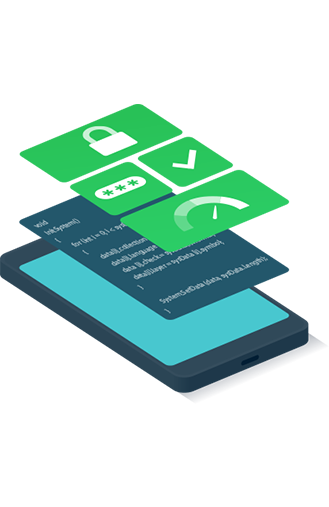 At the core, the operating system
/e/ is an "unGoogled" version of Android OS.
It has an Android OS core, truly open source, with no Google apps or Google services accessing your personal data. It is compatible with all your favourite Android apps.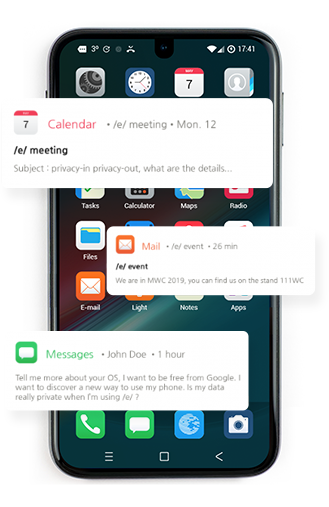 Get things done on the go
Your smartphone is like your swiss army knife and you expect to use it throughout your day to help you get things done.
Don't worry, with /e/ you'll find a set of carefully selected apps to cover your most common needs, personal and professional: stay in touch with your inbox, plan your week ahead, chat with your friends and coworkers, browse the web, check the weather, check your intinerary for your next meeting…
All the apps are based on open source bricks. We improve their design and experience to make them look stellar and easy to use daily.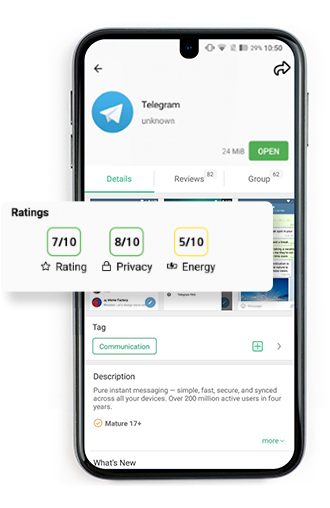 Learn about apps privacy
In a blink of an eye, /e/ can decipher the app code for you: you can see which and how many trackers are in the app. It also documents the amounts of permissions the app requires to operate. With an easy to read scoring, you can see which apps are safe and which ones should be avoided.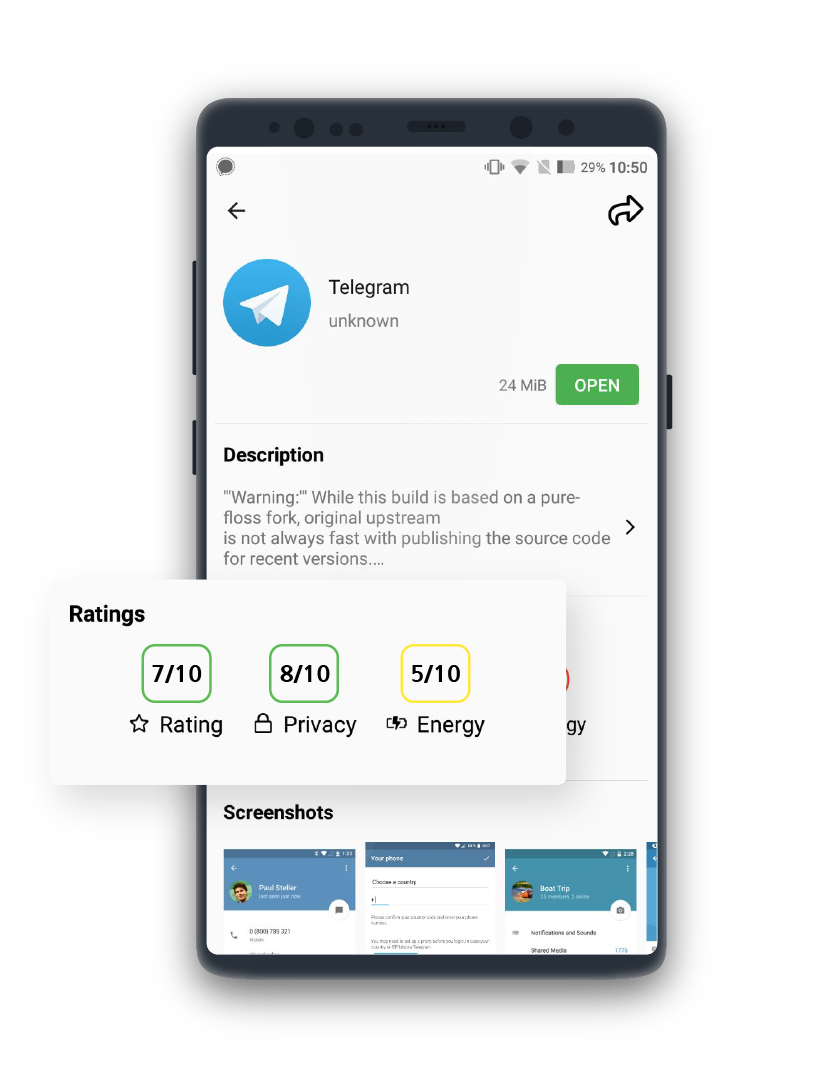 One account for your privacy
Your @e.email account is at the center of the ecosystem, allowing to store, back up and retrieve your data safely on remote servers. For advanced users, we will also offer options to self host.
The @e.email account comes with 1GB of default storage. You need more capacity? Don't worry, we have several plans available from 64GB to 1TB.
How to get /e/?
Want to give /e/ a try? We have different options for you, whether you're an expert or prefer a turn key solution.
Buy a smartphone
Get a smartphone ready to go!
You want a smartphone with /e/ out of the box?
Look no further and browse among our selection of unGoogled Android smartphones
Mail us your phone 
Let us do the hard work for you! 🙂
You want to install /e/ on your smartphone but flashing your phone is uncharted territory?
Send us your smartphone and we will flash it for you.
Download
Download, run it on your own Android phone!
If you're a technical user, download and install directly from our Gitlab environment. You'll find detailed instructions by device and all the tools required to get /e/ running in a matter of minutes.
Professional Services
We can offer professional services for your business!
Our community forum is the best place to learn more about the project, upcoming features, get user help or just post your impressions.
Prefer messaging? Developers and expert users are also available to offer technical support by chat via a dedicated Telegram channel.
You're a developer wanting direct access to our resources or to report a bug?